I had meant to post an update on how Booktober is going every week, but between getting ill and having a death in the family, it's been a little tricky to find writing time. Thankfully, however, I have finally found it.
If you remember, I wrote that I would finish "A Song for Ella Grey" by David Almond, "Praesagium" by John Metcalfe, and "Jackaby" by William Ritter, as well as read "The Diamond Thief" by Sharon Gosling, "The Blood of Olympus" by Rick Riordan, "We Will All Go Down Together" by Gemma Files, and "Night of Pan" by Gail Strickland for Booktober. Well… it hasn't been going exactly as I expected for more reasons than the personal ones I've already mentioned.
So far, I've only managed to finish "A Song for Ella Grey" and "The Blood of Olympus", get some progress on "Jackaby" and begin "Murder Most Unladylike" by Robin Stevens.
But Tess, you might say, that last one wasn't even on the list! I know, dear reader, I know. It looks like I'm terrible at sticking to reading plans unless said reading plans include a book I've been waiting to read for ages (a.k.a. "The Blood of Olympus"). What's more, there is that teeny detail that I don't have a kindle copy of the other ebooks, which means I have to read them on the computer and, Merlin's beard, am I slow to read them there! There are too many distractions popping up, and I sadly can't read on the computer while on the road. It's actually why I haven't finished "Jackaby" yet even though I'm loving the story. But I shall get to them!
~~*~~
Explanations aside, let me tell you how I've got on with those four reads very briefly.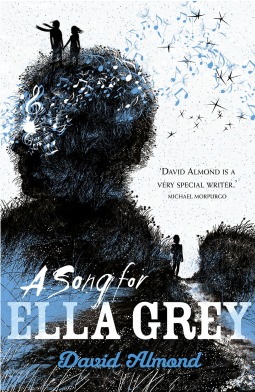 A Song for Ella Grey by David Almond: The lyrical writing is absolutely beautiful and it's a close retelling to the Greek myth of Orpheus and Eurydice. However, it does have the problems of containing some ridiculous instalove, poorly fleshed out characters, and a story that felt rather hollow. It really is a shame as the language flows perfectly to the rhythm of the story. It's really a shame as the book had the potential to be much more. In case you have missed it, you can read my review here.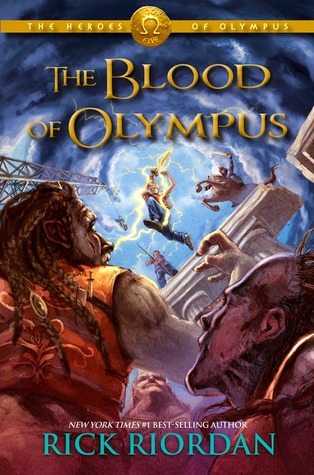 The Blood of Olympus by Rick Riordan: My feels! Riordan managed to deliver yet another brilliant book series finale. The stakes are unbearably high, the amount of characterisation is maddening, and the pacing is fantastic. I still wish there had been PoV chapters from two of my favourite characters, but other than that I have very few qualms – if any at all. I don't know if Riordan has any more adventures planned for the gang, but I hope he does. I can't wrap my mind around the idea that this was their last book. Review to come.
Jackaby by William Ritter: So far it's brilliant. If I wasn't reading this on the computer, I'd have finished it weeks ago. It is witty, the inclusion of the supernatural is seamless and closer to the original tales than most, and the characters are lovable. I'm currently two thirds through the book, and I am loving the little plot twist and how impossible their situation just became. I can't wait to see how they get out of this one, if they manage at all.
Murder Most Unladylike by Robin Stevens: Absolutely delightful. I love how the main character is a girl from Hong Kong in an English school in 1934, and how there are brief mentions of lesbians in the school. The author treats her diversity in a kid friendly and realistic fashion. Plus, the story itself is so close to the detective stories I loved to read as a child that I can't help but smile whenever I pick it up. The 150+ pages I've read so far are flawless. This promises to be one great book series.
~~*~~
And that's how Booktober has been for me!
How about you? Any great reads so far?
Sidenote: If you read The Blood of Olympus and wish to discuss it, make sure to add a Spoiler warning! Not everyone has finished it yet.