In this week's Book Badger's Five Friday Favourites, I picked five books that are near five star reads. I hope you'll give them a try!

Cinder (The Lunar Chronicles #1), Marissa Meyer


Thinking back on it, I can't recall why I didn't give this one five stars. I mean, this is one of my favourite retellings in the history of retellings. It has everything. Drama, humour, a cyborg and mechanic Cinderella, a very girly android, a charming prince charming, a tender and respectful romance, a not that evil stepsister, an eastern setting, great writing, a lot of action, … I could go on. In short, there's a reason why this is such a widely read series. And it's a fantastic one.

"Vanity is a factor, but it is more a question of control. It is easier to trick others into perceiving you as beautiful if you can convince yourself you are beautiful. But mirrors have an uncanny way of telling the truth."
Anna and the French Kiss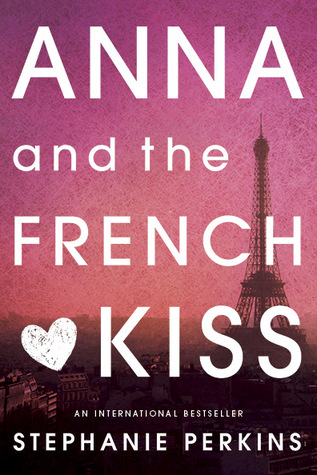 , Stephanie Perkins
I tend to flee from romance books in general. There's usually too much snogging and little of everything else, and as a lover of the everything else and an usual eye roller at romance, my escapades in this genre tend to be short and annoyed. Once or twice, though, I come upon a nice book. Like this one. But it wasn't the romance itself that captivated me. It was the friendships and the sense of adventure inherent to it. Indeed, this wasn't just about the romance, and that made it all the better. Besides, it can be hilarious at times.
"I wish friends held hands more often, like the children I see on the streets sometimes. I'm not sure why we have to grow up and get embarrassed about it."
Beauty Queens, Libba Bray

This book is a blessing all by itself. It may be a parody, it may be full of irony, but it is a love letter to women and girls of all shapes, sizes, religious backgrounds, sexual orientations, birth sex, mental state, etc. It's a book that points out gender inequality and everything wrong in the way society treats teenage girls. A true eye opener. It's the sort of book that everyone should read, if only to see the underlying sexism we're plagued with.

"Why do girls always feel like they have to apologize for giving an opinion or taking up space in the world? Have you ever noticed that?" Nicole asked. "You go on websites and some girl leaves a post and if it's longer than three sentences or she's expressing her thoughts about some topic, she usually ends with, 'Sorry for the rant' or 'That may be dumb, but that's what I think."  
Les Miserábles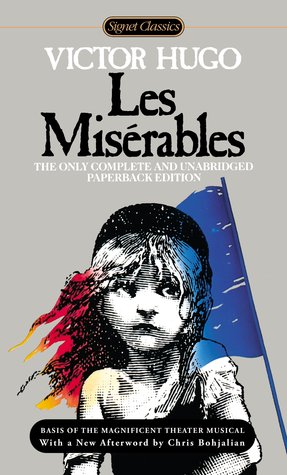 , Victor Hugo
Like so many others, my first contact with Les Mis was not the book, but the musical. I quickly fell in love with it so I just had to buy the book, which is just as heartbreaking as the musical. Actually, if you put them together, it becomes one great tear-fest. I should warn you, though, if you've never read anything of Hugo's, beware. The man likes to go on and on and on about such things as the Napolean, and the Parisian sewers. However, while it makes for a slower read, you're sure to get out with some new opinions on faeces. Plus teary eyes and the desire to overthrow the government. But that's a given.
"Not being heard is no reason for silence."

The Hunchback of Notre Dame, Victor Hugo


Another Hugo book?! Well, you see, they really are very good. Extensive, but good. In this case, the extension comes mostly from his description of medieval Paris and its architecture. Anyway, forget the Disney film. This one is 100% different. The character names remain, but the rest? Wow. Be ready for a bucket of ice water as you find out that Phoebus isn't such a charming righteous man and that Frollo took Quasimodo in because he pitied the baby everyone thought disgusting. I'm not kidding. Leave your expectations at the door, what you'll read is a whole new different world.

"He reached for his pocket, and found there only reality."
How about you? Do you love any of these books too? Did I tempt you into reading them?
What are some of your favourite "4.9/5" reads? Tell me what you think!