It's time for the Top Ten Tuesday meme, hosted by Broke and the Bookish. This week's topic deals with books we're meaning to read during the three months of winter.
I'm terrible with following reading plans as I usually just read what I feel like. However, I'm 90% sure I'll read these, either because I've received them as ARCs, because they're by authors I love, or because I've been bitten my nails raw staring at them.
Want to find out which books I'm talking about?
Fairest (The Lunar Chronicles #3.5), Marissa Meyer

January could not come quicker – or the day that I can hold this book anyway. There may be no Cinder, no Cress, but I just know this is a book that I will hold onto dearly. Meyer's retellings are brilliant, and I am sure Levana's backstory will be unforgettable.
The Slow Regard of Silent Things (The Kingkiller Chronicles #2.5), Patrick Rothfuss
I was afraid I'd have to wait for this gem to come out in paperback before I could read it, but thanks to Gollancz my copy is arriving somewhere this week! Eek! I'm so excited! It might actually be the first book I'll pick up this winter.
The Last Leaves Falling
, Sarah Benwell

Most books I've read that mention disability, end up drowning in ableism. How am I to learn about these lives if my contact with them is prejudiced by default? As a member of the DiversifYA team, I'm sure Benwell will teach us a fantastic lesson.
The Fire Sermon
 (The Fire Sermon #1), Francesca Haig
A dystopia that people have been calling different from all other dystopias, a book that has sold its movie right pre-publication. Colour me intrigued. I'm not sure if this will be another hyped up but not that good book or not, but I'm very willing to find out.
Horrorstor
, Grady Hendrix
A horror story told in the format of an Ikea catalogue? If nothing else, this sounds like a hell lot of fun. Knowing that Quirk likes to go out of the box in its books only makes me the more curious about it.
The Fangirl's Guide to the Galaxy
, Sam Maggs
A geek girl's guide to cosplay and all things geeky? Count me in! There are so many books of this sort for boys, it was about time the "female version" came out, and from what I've heard it's quite the amazing one. And no wonder. Just look at the cover!
The Walls Around Us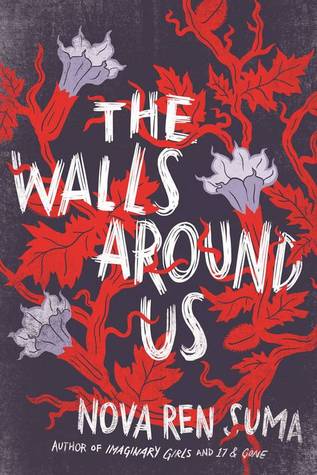 , Nova Ren Suma
According to the Goodreads blurb: "The Walls Around Us is a ghostly story of suspense" – this, by itself, got me interested; add "told in two voices—one still living and one long dead.", and you have me staring wide eyed at the cover in longing.
Grave Mercy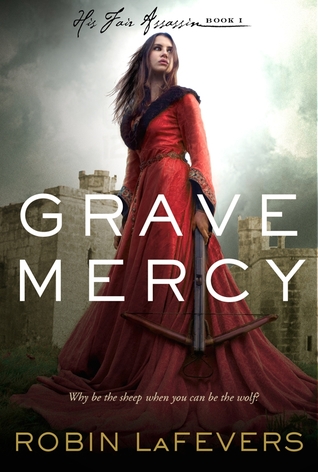 (His Fair Assassin #1), Robin LaFevers
I know. Most everyone is weeping at the recent conclusion of this series, but I haven't had the chance to even begin it. From what I've heard, it's quite likely my cup of tea. I do like some fantasy in a medieval setting, even if many consider it a cliché by now.
Tides
, Betsy Cornwell 
Selkies and bisexual characters, but mostly selkies. I've been meaning to read this ever since the book came out and I might do just that this winter. I mean, selkies, guys. When do people ever publish a book about them? I can't miss this out.
Mrs Dalloway
, Virginia Woolf
Ah yes, the classics. I haven't read a classic in a while, and it's beginning to feel rather odd. Granted, I don't go through many of them in general, but I like reading one every once in a while; and Woolf is an author I've been meaning to try for a long while now.
 ~~*~~
How about you?
Which books are you planning on tackling before the spring equinox?