It's time for the Top Ten Tuesday meme, hosted by Broke and the Bookish. This week's topic concerns books we're looking forward to read in 2015.
Truth be told, I've mentioned exactly of these in previous Top Ten Tuesdays, but I'm too excited for them not to scream out their names at the smallest opportunity.
Fairest (The Lunar Chronicles #3.5), Marissa Meyer

After featuring this book twice, I'm not really sure what else to say. So I'll leave you with Queen Levana, "Ignorance is your defense? How trite. You must see the truth, the fact that you should be dead. It would be so much better for everyone if you were."
Winter (The Lunar Chronicles #4), Marissa Meyer
Eleven something months to go before I can snag this beauty. Too long and yet too short a time. I'm not sure I can say goodbye to Cinder, Iko, Cress, Thorne, and Kai just yet, so having a few more months to prepare is lovely. And yet, waiting…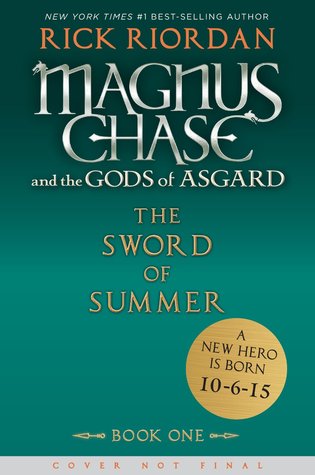 The Sword of Summer (Magnus Chase and the Gods of Asgard #1), Rick Riordan
Aah! A new Riordan series! And this time with the Norse gods! And with possible connections to the Greek world! (the surname of the MC is Chase after all) I just cannot wait to see what the spin will be.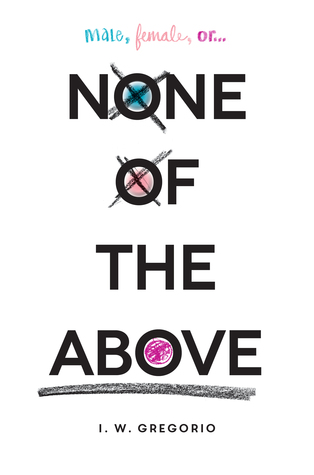 None of the Above, I.W. Gregorio
I've never read a book with an intersex character (at least that I can recall). From the ARC reviews I've read so far, None of the Above promises to be educational, touching, and fun – three adjectives I love to have associated with the books I read.
The Last Leaves Falling
, Sarah Benwell

Another educational and touching read to come! (Can you tell that I'm a Ravenclaw with Hufflepuff proclivities?) This one featuring a Japanese boy with ALS who looks up to the samurai and online friends for comfort and hope in an uncertain future.
The Fire Sermon
 (The Fire Sermon #1), Francesca Haig
And back to non-contemporary stories. The marketing for this book has been restless on my twitter feed, and I can't help but to feel increasingly excited for it. I already have the ARC. Now, there's only the reading left to do.
Lair of Dreams (The Diviners #2), Libba Bray
More creepiness in the 20s New York City? Just give it to me, so I can weep over beautiful writing, diverse characters, and a storyline that is bound to leave me wide-eyed and gasping in a mix of wonder and terror. I do love me some Libba Bray.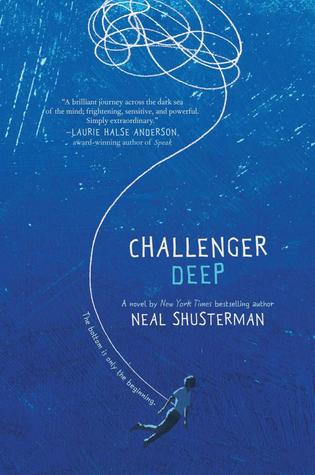 Challenger Deep, Neal Shusterman
From the reviews I've read, this is a heartbreaking book about a boy fighting mental disease that somehow includes a visit to the Marianas Trench. I don't know exactly what to expect, but this book just calls out to me.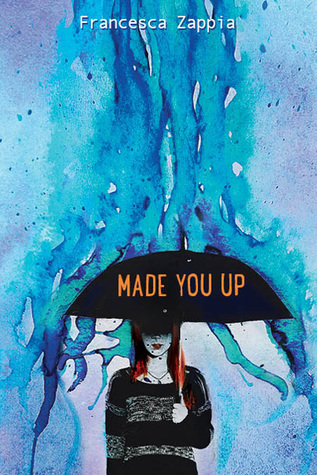 Made You Up, Francesca Zappia
I must admit that a small part of me is wary about this book. Schizophrenia is not the easiest of topics to approach, or, for that matter, to write about. Still, the blurb and reviews make it sound like a book to keep an eye on.
The Walls Around Us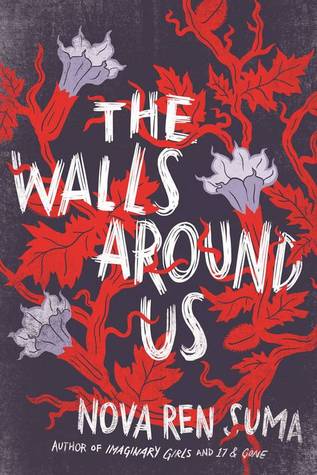 , Nova Ren Suma
A suspenseful novel filled with secrets and slowly revealed truths. Since I last mentioned it, the reviews for The Walls Around Us have kept piling up, and the fact that the majority is positive only makes the wait harder to bear.
 ~~*~~
How about you?
Which books are waiting for you to enter 2015?