With the winter holidays just around the corner, it's no wonder that today's Book Badger's Five Friday Favourites focuses on books to gift. I admit I've always been one to give books whenever possible. They do say one should give what one'd like to have, which is not to say that I give everyone fantasy novels. No. I always try to give a book within the person's favourite genres, or one that I think they would enjoy.
And so, without further ado, here are five books I have or will gift.
The Ocean at the End of the Lane, Neil Gaiman


This one is going straight to my mum's hands. Even though she's not a reader of fantasy and lately prefers historical fiction, I've got a feeling she'll enjoy this one. After all, Ocean is not really a fantasy book at the bottom of it. Sure, there are witches and monsters, but the story is all about childhood, memory, and longing. It's a book that defeats all barriers, be it of age or genre. Indeed, I'd say this is a book everyone ought to read. I can feel the fangirl in me trying to break through, so I'll stop here and tell you that I wrote a review about it here.

"I went away in my head, into a book. That was where I went whenever real life was too hard or too inflexible."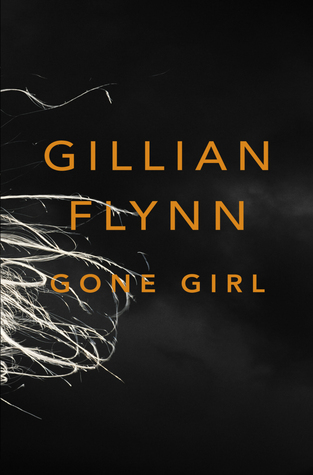 Gone Girl, Gillian Flynn
Ah, Gone Girl. The book so twisted it still freaks me out to think about it. In a good way, of course, which is why I'm gifting it to my dad. He's more of a thriller guy. The prefers those where history, architecture, terrorism and so on are mentioned (think Dan Brown and Daniel Silva), but I think it's time he reads something in the genre that's a little more… personal. And oh so very disturbing. (In some more self-promotion, I've written a review about it here.)
"It's a very difficult era in which to be a person, just a real, actual person, instead of a collection of personality traits selected from an endless Automat of characters."
Artemis Fowl (Artemis Fowl #1), Eoin Colfer

aka the first book in a series that made me laugh out loud while working, aka the book I'm giving my twelve-year-old brother. He doesn't read much, perhaps only one or two books a year. He got into his head he didn't like reading after his friends deemed it boring. Artemis Fowl seemed like a good option to remind him otherwise. It's fun, it has technology, it's packed with action and silliness,… there's just nothing not to love about it. And yes, I also wrote a review about the series.

"If I win, I'm a prodigy. If I lose, then I'm crazy. That's the way history is written."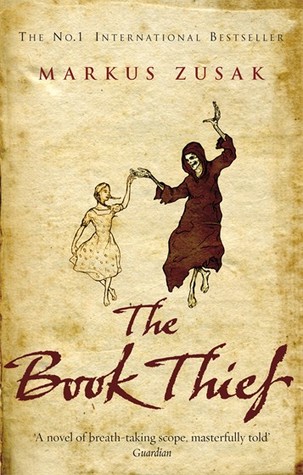 The Book Thief, Markus Zuzak
I know I've given this one to someone in the past, but, for the life of me, I can't remember who it was. Not that it really matters. The Book Thief is a universal story. One that I cannot imagine anyone disliking or being bored by. Well, unless you're a child. Then it might not be the best book to gift.
"Imagine smiling after a slap in the face. Then think of doing it twenty-four hours a day."
The Name of the Wind (The Kingkiller Chronicle #1), Patrick Rothfuss


This one I gave to a cousin the year I discovered she liked fantasy books. I mean, it's one of my favourite novels, and that is reason enough to share it. That's the spirit of Christmas, right? And it is a really good book. The language is out of this world, the story unique, the characters fantastic,… I just adore it, really, and if you haven't had the chance to read it, you definitely should.

"It's like everyone tells a story about themselves inside their own head. Always. All the time. That story makes you what you are. We build ourselves out of that story."
How about you? Which books do you like to/have given as a gift?
Tell me what you think!