Today's Top Ten Tuesday meme, hosted by Broke and the Bookish, is coming late. I know. But it's just this one time. Next week's will be on time. Anyway, this week's topic is a hard one. Very hard one. After all, it's never easy to pick one's favourite books, even if it's only out of those read in a specific year.
But after some very hard thinking, exclusions of books that deserved to be here, and mind sobbing, I managed to pick ten.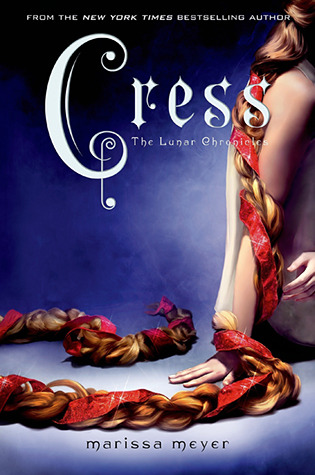 Cress (The Lunar Chronicles #3), Marissa Meyer

Will Meyer ever stop being featured on my lists? No. Mostly thanks to Cress. I read it early this year while walking home after work. Uncaring for freezing fingers, dark streets, and strangers, I'd giggle my way home and refuse to put it down once there.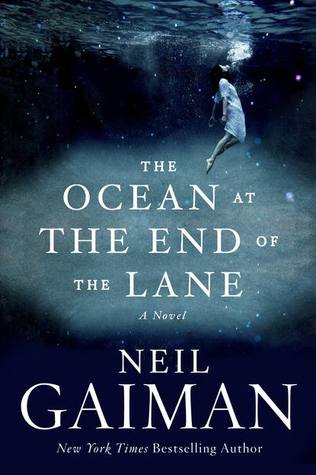 The Ocean at the End of the Lane, Neil Gaiman
Another feels worthy book, and one that I can't believe I got for 1.5 pounds (yup, you read that right). If Cress was a "on the move" read, Ocean was a "curl up in bed while the rain pattered outside". It couldn't have been any other way.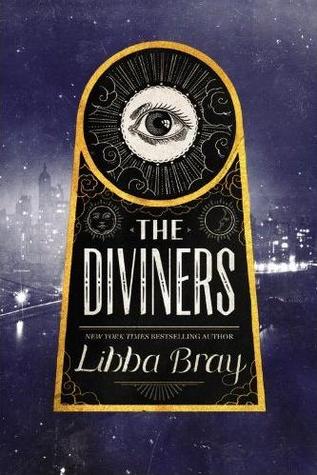 The Diviners (The Diviners #1), Libba Bray
Another "on the move" book, read in cold dark evenings, which only made it better. I'm not easily frightened, but reading this atmospheric book in those conditions definitely made me look over my shoulder and hurry my pace home.
Cuckoo Song, Frances Hardinge
It made me hear music when there was none, and envision things that weren't really there (or perhaps made me see what had always been hiding). Besides, it's a book about changelings and has beautiful language. Does it really need anything more?
Gone Girl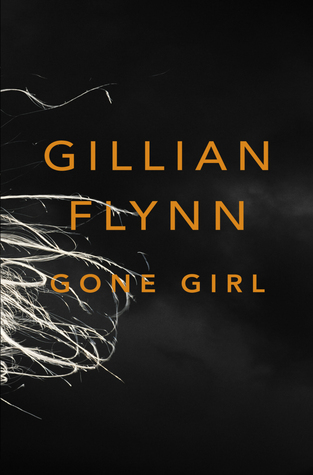 , Gillian Flynn

aka "What is wrong with all of you?!", aka the book that made me question humanity, aka the book with some of the most twisted characters and thought processes I have ever read. And oh gods, do I want more.
All My Puny Sorrows
, Miriam Toews
This book moved me more than any other contemporary setting book. The humour, truthfulness, kindness, and gravity with which it treated mental disease is one I will not forget any time soon. If you can, read this. It'll change your perspective on depression.
I Capture the Castle, Dodie Smith
There's definitely a reason why this one is a classic. From the atmosphere, to the characters, to the writing, to the plot, there's nothing that hasn't been perfected to a T. It's an instant journey to an old England that I recommend to all period drama fans.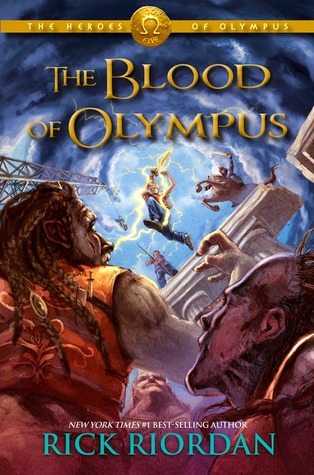 The Blood of Olympus (The Heroes of Olympus #5), Rick Riordan
The end of an era. Although not the most perfect end, it's a truly Riordan-like end, and one that only makes me crave even more of Percy's world. Fingers crossed Riordan will return to it in the future!
The Last Leaves Falling, Sarah Benwell
It may be a 2015 release, but I read it this year and it's so very good it'd be ridiculous of me not to include it here. This book deserves to be in every "favourite of" list. It's too good not to be. It was the only book I cried to this year and that's saying something.
The Last Guardian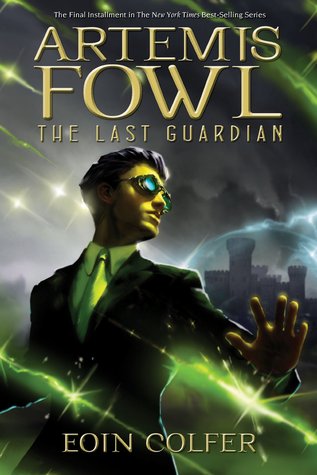 (Artemis Fowl #8), Eoin Colfer
I might've giggled myself silly while listening to these audiobooks, but I didn't giggle as much here. Not because it wasn't good, but because the last book in this series made me cover my mouth in horror too often. So many feels, guys. One of the best series endings I've ever seen.
 ~~*~~
How about you?
What were your favourite books this year?