I've never done a book tag before, but when I saw Charnell's (from
Reviews from a Bookworm
) 
1989 Book Tag
, I just had to go for it. It's such an original tag! Besides, it gives me the chance to finally listen to 1989 (I know, I know, I'm really behind on current music). So, without further ado, here's the tag!
.
WELCOME TO NEW YORK
You can want who you want, boys and boys and girls and girls.
A book with LGBT themes
This Is Where It Ends by Marieke Nijkamp. Yes, it's a book about a school shooting. No, it is not solely about LGBTQ+ people, but it's a book full of diverse, prominent characters, including LGBTQ+ ones (lesbians too! how cool is that?!). Despite the grimness of the story, it still includes  plenty of diverse themes, and does so very well.
BLANK SPACE
You can tell me when it's over if the high was worth the pain.
A book that hit you right in the feels… but was totally worth it.
The Last Leaves Falling
by Sarah Benwell. Really, just, ugh. It's one of the three or four books that made me sob to sleep. My heart bleeds still. If you haven't yet, you should definitely run to a bookstore and get it. It's so so worth it. Read my review
here
.
I've got a blank space baby and I'll write your name.
Your latest book boyfriend/girlfriend
I'm not one to "have" book boyfriends, but Sam Lloyd in the 
Diviners 
series by Libba Bray
is absolutely brilliant and I adore him. He has my heart now and forever. What can I say? I love witty, sarcastic, and charming characters that make me giggle my heart out (especially in
Lair of Dreams
). Oh, Sam! Read my review 
here
.
STYLE
We never go out of style.
A timeless classic you love.
I got Jane Eyre by Charlotte Bronte when I turned sixteen, and fell head over heels over it. I know, I know, the whole "my wife is crazy so I locked her in the attic" thing is grotesque, but I still love the novel, the writing style especially. It's evocative, beautiful, breath-taking,… it's perfect, really. The fact that it still speaks to so many women says much about its timelessness as well.
OUT OF THE WOODS
The rest of the world is black and white, but we were in screaming colour.
A book which had vivid world building.
World War Z by Max Brooks has one of the best apocalypse scenarios I have ever seen. A world where zombies attack countries other than the US? Check. A world where people, regardless of colour, disability, sexuality, gender, and age take arms and lead? Check. Politics still messing people's lives? Check. It's easy to believe the zombies are outside your door while reading this.
The monsters turned out to be just trees.
A book where things weren't exactly how they seemed.
The Girl With All the Gifts by M. R. Carey is just umm… full of surprises. There are so many jaw dropping moments, it's insane. Even the characters you'd never expect to do act in a certain way surprise you beyond words. More than Gone Girl or anything of the sort, this is full of surprises. And that ending, guys! That ending!
ALL YOU HAD TO DO WAS STAY
You were all I wanted… but not like this.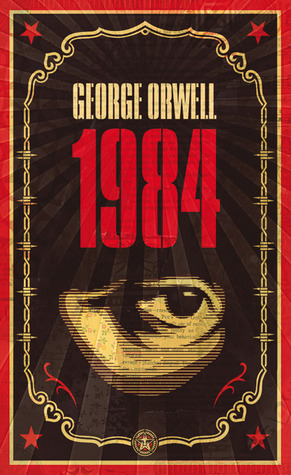 A book you were eagerly anticipating, but ended up being disappointed by.
After years and years daydreaming of reading the classic 1984, I was incredibly disappointed at the dryness of language and at the story itself. The ideas are, obviously, beyond compare, but the book itself? Eh. I don't deny its vision and contribution to society, but it was still a major disappointment.
SHAKE IT OFF
The haters gonna hate…
A book/series that everyone seems to love but you can't help but hate.
Despite all the great reviews of it, Ready
Player One
by Ernest Cline is yet another disappointment. The only thing that kept me going was Wil Wheaton's narration. Other than that, there's not really much to impress me. Read my review
here
.
I WISH YOU WOULD
I wish you knew I'll never forget you as long as I live.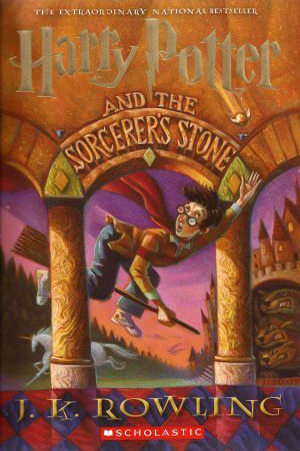 A book/series you know you will always love.
Say what you will about the problems in Potter, this series shall hold my heart forever and ever. If there was a series or "a book" that changed my life in too many ways to quantify, it was this one. I'll never forget everything Potter gave me. My whole life would be different were it not for it. Besides, they are great books.
I wish you were right here, right now
An upcoming release you wish you could have right now!
Queen of Shadows
by Sarah J. Maas! That cliffhanger hurts far too much. I just need to know what happens next.
BAD BLOOD
Did you have to do this, I was thinking that you could be trusted. Did you have to ruin what was shiny, now it's all rusted.
An author you haven't forgiven for the things they did to your favourite characters/books.
Victor Hugo forever and always for what he did in Les Miserábles. All my favourites are dead, all of them! Some of them didn't even have a first name! Why, just why?! And the musical adaptation? It's just one of the few stories that makes me sob. Like… really sob. Ugly looking sob. I'm going to lie on the floor and never get up again sob.
WILDEST DREAMS
 Nothing lasts forever but this is getting good now.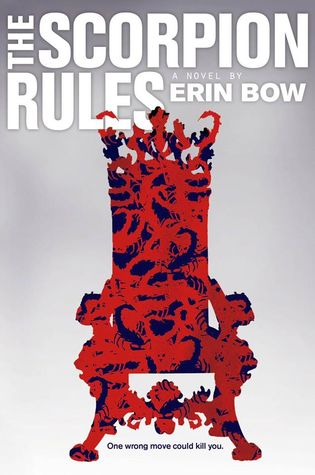 A book/series that you wish could have gone on forever.
The Scorpion Rules by Erin Bow a hundred times over! It's one of those books that kept me up at night and that, at the end, I could only say to it "no, no, I need more! I NEED MORE!" Diversity, a villain that reminded me of Portal's GLaDOS, great world building, intelligent themes, complex characters,… this book has everything and I need more of it.
HOW YOU GET THE GIRL
That's how it works, that's how you get the girl.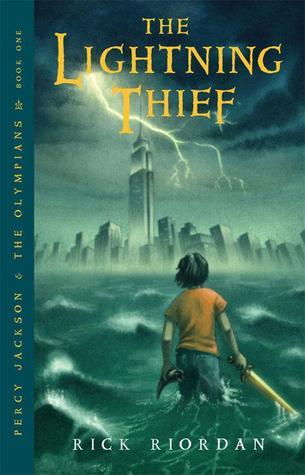 One of your favourite books where they 'got the girl'
Percy Jackson 
series by Rick Riordan. Percabeth is one of the best couples out there and nothing will ever change my mind. It's not instalove, there's no love triangle (well, there sort of is in one book), they're very much aware of each other's faults, and more than anything, they are very good friends. Isn't that what you can hope for? Read my review for 
The Blood of Olympus 
here
.
THIS LOVE
In darkest screams, in wildest dreams, I never dreamed on this.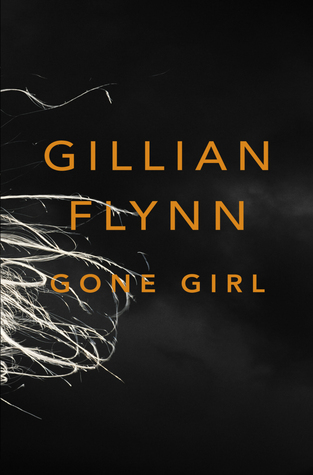 A book that completely shocked you.
And now, the text to complement the previous mention… *drum rolls*
Gone Girl
! After half a book of "why is everyone obsessed about this novel?", it
made me gasp and wonder at humanity's madness more than any other book before. It's one freaking roller-coaster this one! Read my review
here
.
I KNOW PLACES
Loves a fragile little flame it could burn out.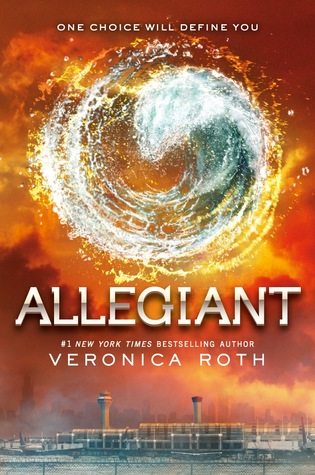 A book you thought you loved but quickly came to hate.
Allegiant 
by Veronica Roth, or the whole 
Divergent
series really. That last book just… It made no absolute sense and invalidated everything else that happened in the previous books. I can't believe the amount of time I wasted on this series, I absolutely can't. Is there any way I can get that time back, please?
  .
CLEAN
The drought was the very worst, when the flowers that we'd grown together died of first.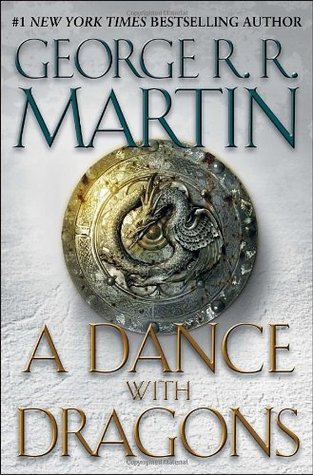 When the wait between books made you forget everything that happened.
A Dance with Dragons and pretty much every A Song of Ice and Fire book to come out in the future. Between the huge amount of story lines, characters and the time Martin takes between books, my mind is wiped clean between novels.
~~*~~
Oof! Now that was quite the exercise (it was difficult not to answer "POTTER!" to most). If you want to give it a try, consider yourself tagged! If you do this, leave me the link and I'll go give it a peek. I'd love to see what everyone else went for!