This is a couple of weeks late, but I wanted to do tis Top Ten Tuesday as close to the end of 2015 as possible. And well, here we are! Very close to the end of the year.
Unfortunately, I didn't read as much or as variedly as I wished as this year has been more topsy-turvy than I expected. Nonetheless, I still had the honour of reading books that stole my breath away – enough of them that it made it quite hard to pick only ten. Ready to see them? Well, here they are!
Winter (The Lunar Chronicles #4), Marissa Meyer
Winter was the perfect ending to this magical series. It wrapped up everyone's stories while leaving us wondering what would happen next. It stabbed and twisted a knife into our guts while making us giggle like fools. It was a beautiful fairytale, and I miss it terribly.
Welcome to Night Vale, Joseph Fink & Jeffrey Cranor
I'd been waiting for this ever since I heard there would be a WTNV novel, and it did not disappoint. Whether or not you're a fan of the podcast, I'm sure you'll love it. It's poignant, deep, funny, creepy,  weird and… a friend. Above all, this is a book that understands.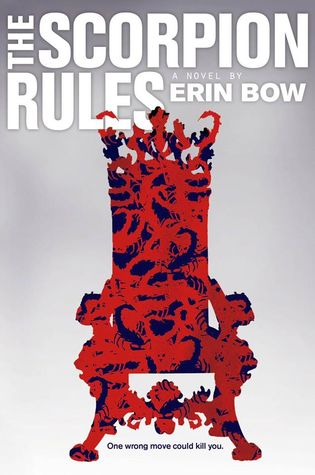 The Scorpion Rules, Erin Bow
Subversiveness is the word of order here. This book is simply great, and just thinking of it makes me squeal. Brilliant plot, the most fantastic villain, the best worldbuilding, exceedingly thought provoking and with the best plot twists. What isn't there to love?!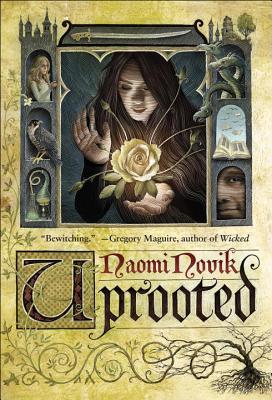 Uprooted, Naomi Novik

There is a fairytale feeling to Uprooted that isn't easily found anywhere. A feeling that is a plenty in this novel. From the wizard in the tower, to prince charming, to the dark forest, Uprooted has it all. And it twists it around until you're yearning for so much more.
Deathless, Catherynne M. Valente

Deathless is the sort of book that doesn't quite leave you, not even months after reading it. Valente's prose, hand-in-hand with the story's rawness create an unique experience that is impossible to explain and enrapturing to behold. This is an unmissable book.

The Lie Tree, Frances Hardinge
This book makes this biologist, feminist, fantasy lover bookworm very happy. Not only because it tackles all those points, but also due to the novel's heart, eeriness and how immersive it is. It's nothing but breathtaking. Read my review here.
Lair of Dreams (The Diviners #2), Libba Bray
This was one of my most waited books of 2015 and it did not disappoint. The Diviners' cast grows, as does the tension and the feeling of something amiss. I cannot wait to see where Bray takes us next. Wherever it is, it'll be somewhere brilliantly unexpected.
The Martian, Andy Weir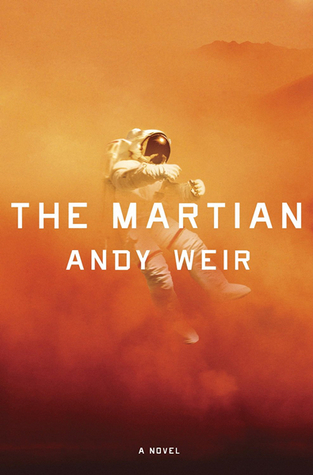 Probably the first and only scientific book where I nodded happily along to the science in it. Not that I know much of physics, but it felt right unlike most books. If that wasn't enough to win me over, the mix of wit, great characterisation and wicked plot won me over.
This is Where It Ends, Marieke Nijkamp

This book returns the horror to school shootings, a subject many of us are becoming desensitised about. If it wasn't a raw tearjerker before, in the light of recent worldwide events, it's sure to be an even more important read. Read my review here.
Maskerade (Discworld #18; Witches #5), Terry Pratchett
2015 was the most Pratchett-full year of my life. Although I panic a bit every time I finish one of his books (one less to read for the first time!), it's thrilling to finally read him properly. Maskerade was one of my favourites, what with all the theatre references and some great Granny and Nanny action. It's just amazing!
Honorary mentions go to A Natural History of Dragons by Marie Brennan, The Throne of Glass series by Sarah J. Maas, Scott Lynch's The Gentleman Bastards series, all other Discworld books I read (too many to mention here, too few to say it was the whole series), the Serenity comics by Joss and Zach Whedon, the Saga comics by Brian K. Vaughan, John Scalzi's Fuzzy Nation, World War Z by Max Brooks, The Girl With All the Gifts by M.R. Carey, The Walls Around Us by Nova Ren Suma, Liars Inc. by Paula Stokes, Paperweight by Meg Haston, Never Let Me Go by Kazuo Ishiguro, and The First Law series by Joe Abercrombie.
Oof! That was hard. I hope I've not forgotten any books!
And of course…
HAPPY NEW YEAR EVERYONE!
 ~~*~~
How about you?
What were your favourite reads this year?