With a new year comes a new feature, and in 2016, I bring you…
A wrap-up of all books I read last month! (Okay, okay, I know, it's not that big a surprise since it's right there in the title, but I needed a reason to use that gif and blast this on repeat.)
January was not a month full of the best of books – not for me anyway. It was a month of reading hyped YA and books that were pushed into my hands, and finding most lacking. Nonetheless, it allowed me to cross books of my to-read list, learn much, be entertained, and find a book I will always hold tightly to my chest.
Now, without further ado, here they are!
Contos, Eça de Queiroz (2.5/5)
"É a paz que dando os vagares da imaginação—causa as impaciências do desejo."
The first book I read in Portuguese in quite a while was rather disappointing. A shame since I loved his "Os Maias" at high school. Guess I'll stick to his novels in the future.
Grave Mercy (His Dark Assassin #1), Robin LaFevers (3/5)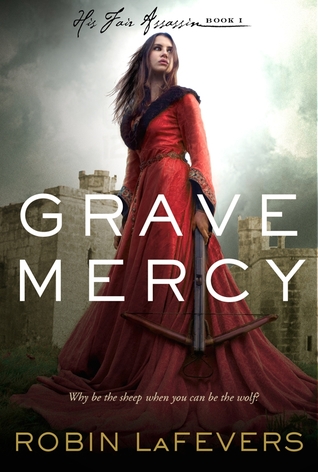 "Why be the sheep when you can be the wolf?"
This was a compelling page turner, but once I sat down to actually think about it, there were more cons than pros to the book. Funny how that sometimes happens! You can read my full review here.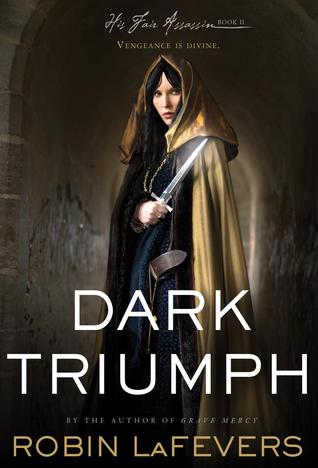 Dark Triumph (His Dark Assassin #2), Robin LaFevers (3.5/5)
"It is a good thing I no longer have a heart, because if I did, it would surely break."
I'm still unsure about this novel. Does it fix many errors of the previous book? Yes. Did I enjoy it more? Mmm… I'll tell you later.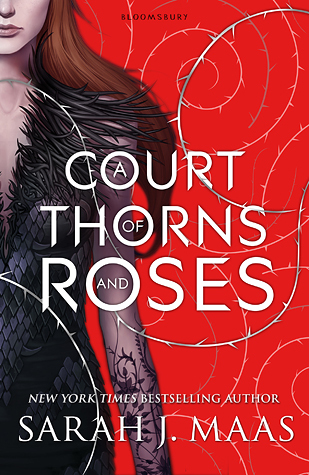 A Court of Thorns and Roses (A Court of Thorns and Roses #1), Sarah J. Maas (3.5/5)
"We need hope, or else we cannot endure." 
Yay fairytale retellings! Yay Maas! Yay actual fairies — wait, what do you mean both they and characterisation are similar to ToG?
A Game of You (Sandman #5), Neil Gaiman (4/5)
"And if there's a moral there, I don't know what it is, save maybe that we should take our goodbyes whenever we can."
Gaiman does it again. Not that that's any surprise. He does excel at, well, writing Gaiman! And Sandman is getting better and better.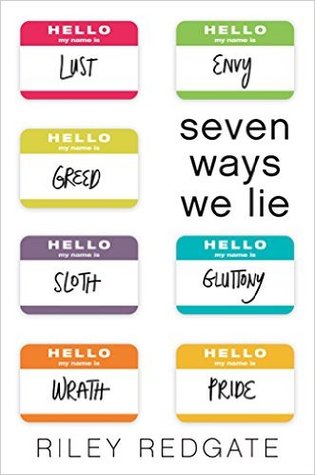 Seven Ways We Lie, Riley Redgate (4.5/5)
"Hearts fit together like hands. Not by necessity. By choice."
Favourite book of the month, hands down. It's the book I needed as a teen. It's a gem of great characterisation, one where you're bound to relate to one or more of the characters, teens and/or adults.
The Angel Experiment (Maximum Ride #1), James Patterson (3/5)
"Because what's worse than knowing you want something, besides knowing you can never have it?"
I am honestly not feeling it. It's okay, but not utterly amazing like I expected it to be, like GR promised. There's something missing.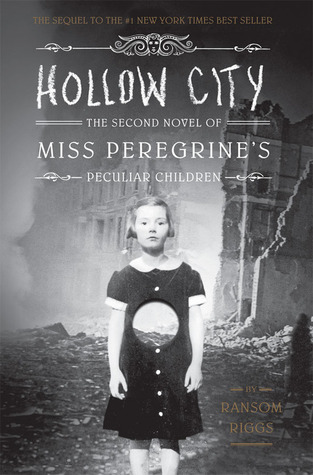 Hollow City (Miss Peregrine's Peculiar Children #2), Ransom Riggs (3/5)
"Strange, I thought, how you can be living your dreams and your nightmares at the very same time."
Like its predecessor, it's fairly creepy, full of great photos, and not much better at fleshing out characters.
 ~~*~~
How about you?
What were your first books of the year?
And what did you think of these ones?