Phew, these last couple of months have been a complete rollercoaster! Between exams, the flu, and so so much labwork, it's been frankly hard to keep my head floating above the water. It's times like these I'm thankful for audiobooks. Indeed, most of the books (and I do mean most) I've been reading entered my mind through the ear buds, not the eyes.
The majority of these were fantastic books as well. They were the kind of stories that will whisk you away to another land, so that every sound, every object fades away until there is nothing more in the world than the words you're reading. All a reader could ask for. March and April were definite successes of book picking!
Unravelling Oliver, Liz Nugent (4/5)
"I expected more of a reaction the first time I hit her. "
It's been a while since I last read a psychological novel that dissected its characters so well and in such a compelling way. It's the sort of book where you don't condone, but you do understand.
Guards! Guards! (Discworld #8), Terry Pratchett (5/5)
"Perhaps the magic would last, perhaps it wouldn't. But then again, what does?"
Pratchett's Discworld is some of the most beautiful series ever written. The beginning of The City Watch books is no different. It made me cackle so hard in the middle of the street. So hard.
Lock In, John Scalzi (4/5)
"You say 'cure.' I hear 'you're not human enough."
Wow. Talk about a sci-fi/thriller/mystery book that discusses too well the consequences of an ill population. It talks of the hard topics without rudeness or pretentiousness, while remaining captivating.
Men At Arms (Discworld #15), Terry Pratchett (4/5)
"The problem is, people only think for themselves if you tell them to." 
More giggles, social commentary, cleverness, dragons, mystery and Pratchet-ness. What more can anyone ask for?! Also, can I just say these are some of the best audiobooks out there? Because they are.
Arsenic for Tea (Wells and Wong #2), Robin Stevens (4/5)
"The past is awful, only old people never realize it." 
Stevens must be one of the best MG authors out there. Just like the first book, Arsenic for Tea is engaging, witty, touching, and absolutely charming. Not to mention that the killer is not easy to spot!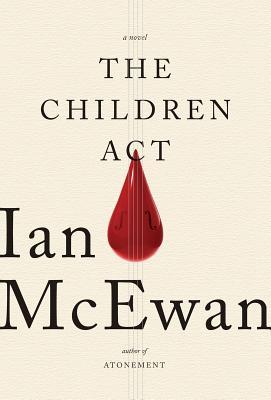 The Children Act, Ian McEwan (3.5/5)
"The nineteenth century was closer than most women thought."
This is very slow and relatively short story. Nonetheless, it is a thought-provoking one. No matter how much my mind twists around the plot, I can't see a way out.  Perhaps there just isn't one.
Unlocked: An Oral History of Haden's Syndrome (Lock In #0.5), John Scalzi (5/5)
"The half-life between story of the century and not even the story of the day is quicker than you would ever guess."
This novella reminded me too much of World War Z. So… I adored it.
The Time Traveller's Wife, Audrey Niffenegger (-/5)
"Love the world and yourself in it, move through it as though it offers no resistance, as though the world is your natural element."
I couldn't finish this. Maybe it's simply not my genre. It felt full of clichés and moments that made me uncomfortable.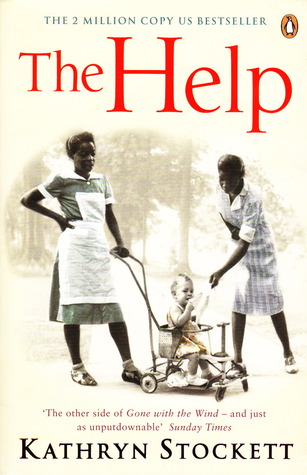 The Help, Kathryn Stockett (4/5)
"Write about what disturbs you, particularly if it bothers no one else."
Absolutely loved it. From characterisation to social commentary, it was a refreshing eye-opener to read a novel on racism from a viewpoint so often neglected.
Feet Of Clay (Discworld #19), Terry Pratchett (4/5)

"Whoever had created humanity had left in a major design flaw. It was its tendency to bend at the knees."
Pratchett's commentary on racism and personhood reaches a beautiful peak here, and it does so without losing a single drop of humour.
Vicious, V.E. Schwab (4/5)
"I want to believe that there's more. That we could be more. Hell, we could be heroes."
And just like that I am turned into a Schwab fangirl. I never knew I needed a book on anti-hero superheroes until I grabbed this. Now, I just need more and more and more.
Nation, Terry Pratchett (4.5/5)
"Even our fears make us feel important, because we fear we might not be."
After 7 years of planning on reading Nation, I made it. Boy, was it worth the wait. This is a story like no other. It's beautiful, intelligent, and so worth a read by every single person on the planet.
 ~~*~~
How about you?
What have your eyes and ears been perusing?
Are there any great audiobooks you recommend?