What a month! June is bound to go down in history as one of the craziest, most terrible news-worthy month in the decade. Between Orlando, Brexit, Istambul, and Merlin knows what else, it's no wonder so many people have been finding it hard to keep their head above the water. That's not to say that the month was full of no more than tears for me. Not only did I go to my first ever Pride, which was an absolute blast, but I got to intern in a fabulous lab for a month. Nonetheless, the books I held helped to drive away the nightmares and fears better than anything else ever could.
The Architect's Apprentice, Elif Shafak (3.5/5)
"Resentment is a cage, talent is a captured bird."
Really lovely insight into 16th century Istanbul. It teaches much about history forgotten in the western world, architecture, the beauty of animals, and how quickly politics can change a country.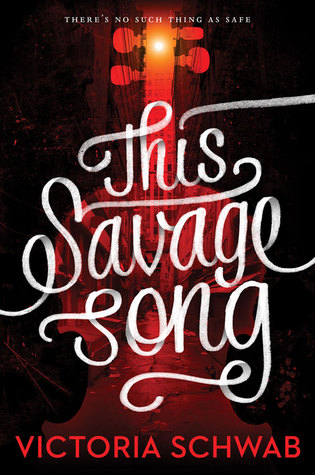 This Savage Song (Monsters of Verity #1), Victoria Schwab (5/5)
"It was a cruel trick of the universe, thought August, that he only felt human after doing something monstrous."
Forever screaming over this! It's SO GOOD! Run to your closest bookshop and buy ten copies if you can. Trust me. Just AHH!!
Blue Lily, Lily Blue (Raven Cycle #3), Maggie Stiefvater (4/5)
"Mornings like this one were made for memories."
I admit it. The Raven Cycle is finally growing on me. I don't adore it and still find many faults with it, but I'm beginning to understand where the appeal comes from. Will book four be as nice?
The Merry Devils (Nicholas Bracewell #2), Edward Marston (3/5)
"But I can tell you the cause of death, my friend. He saw the devil himself."
Quite an amusing comedy with a wonderful twist I did not foresee. There is something lacking, though, and I'm not quite sure what.
Jingo (Discworld #21), Terry Pratchett (4/5)
"Give a man a fire and he's warm for a day, but set fire to him and he's warm for the rest of his life."
Perfect time to grab this very anti-xenofobia, anti-war book. I wish everyone who isn't accepting of other nationalities would read this.
 ~~*~~
How about you?
What books helped you stay afloat this June?