October. The month of horror, of autumn, of hot cocoa and sweet potatoes, of panicking about NaNoWriMo and reading instead of planning. Well, if you're me anyway. Not that I can complain much right now as I've discovered plenty of wonderful books, some of which will lurk in the back of my mind forever. Perhaps one day I'll even write one of my own, eh? Let's see how this November goes!
Night Watch (Discworld #29), by Terry Pratchett (4.5/5)
"Don't put your trust in revolutions. They always come around again. That's why they're called revolutions."
This must be one of the most touching Discworld novels I've read. Sam Vines is ever more endearing without losing his grit.


A Court of Mist and Fury (A Court of Thorns and Roses #2), by Sarah J. Maas (3/5)
"There are good days and hard days for me—even now. Don't let the hard days win."
On one hand, I like how the mental illness was addressed. On the other hand, Maas's books are starting to be too much of the same.
Afterworlds, by Scott Westerfeld (3.5/5)
"Just remember, the things we write, they aren't always really us."
Having two books in one is one heck of an idea, especially when both concepts are interesting. What's more, it only shows that everyone can write diversity well if one puts their mind to it.


The Knife of Never Letting Go (Chaos Walking #1), by Patrick Ness (3.5/5)
"There's so much wonder in the world. Don't let no one tell you otherwise."
When you think dystopia grew stale, this book wanders in. Unique and quick paced, it's a wild ride with surprises at every corner.


A Hat Full of Sky (Discworld #32), by Terry Pratchett (4/5)
"Coming back to where you started is not the same as never leaving."
Such a wise and relatable story of growing up, of travelling to new places, of finding a new home. The jokes may be toned down, but it's still a charming tale, full of wit and truth.


The Kindly Ones (Sandman #9), by Neil Gaiman (4/5)
"We do what we do, because of who we are. If we did otherwise, we would not be ourselves."
Despite not being a fan of the art, I love the emotion of the plot and how all story arcs were knitted together into a grand finale.
Eleanor & Park, by Rainbow Rowell (3.5/5)
"Art wasn't supposed to look nice; it was supposed to make you feel something."
One, that cliffhanger!! Two, I loved the setting and novelty of the MCs' personalities. Three, it's still full of romance clichés.
Lab Girl, by Hope Jahren (5/5)
"Each beginning is the end of a waiting. We are each given exactly one chance to be. Each of us is both impossible and inevitable. Every replete tree was first a seed that waited."
The perfect description of the life of a curiosity-driven female scientist's. Honest, painful, hopeful, and utterly beautiful.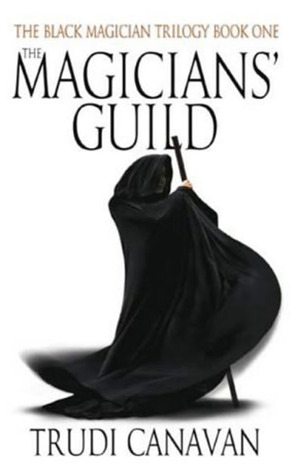 The Magician's Guild (The Black Magician #1), by Trudi Canavan (4/5)
"How am I going to make friends with these people if all I can think of is how easy it would be to rob them?"
A slow beginning to what I'm sure will be an adventure I'll love to read over and over again.
The Aeronaut's Windlass (The Cinder Spires #1), by Jim Butcher (4/5)
"Each creature had something it excelled at, he supposed. Humans could manage knots easily, and cats could do everything else."
Butcher writes the best cats. End of story. He could write nothing but cat stories and I would be in heaven. Gosh, what a treat.
 ~~*~~
How about you?
Did you read any spooky Hallowe'en stories?