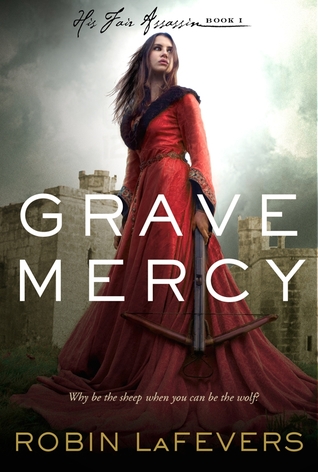 Title: Grave Mercy
Author: Robin LaFevers
Publisher:  Houghton Mifflin Harcourt
Publication date: 3rd April 2012
Pages: 550
ISBN: 054762834X
Source: NetGalley
Rating: 3/5
Buy at: BookDepository
Why be the sheep, when you can be the wolf?

Seventeen-year-old Ismae escapes from the brutality of an arranged marriage into the sanctuary of the convent of St. Mortain, where the sisters still serve the gods of old. Here she learns that the god of Death Himself has blessed her with dangerous gifts—and a violent destiny. If she chooses to stay at the convent, she will be trained as an assassin and serve as a handmaiden to Death. To claim her new life, she must destroy the lives of others.